Security Intelligence Platform
BLUEMAX

BLUEMAX LMS
Based on the latest big data technology, BLUEMAX LMS provides fast and stable analysis as well as collection of large-scale logs.
In addition, the intuitive monitoring function enables more convenient log management.
Product Introduction
Efficient management and analysis of large-scale logs through the latest big data technology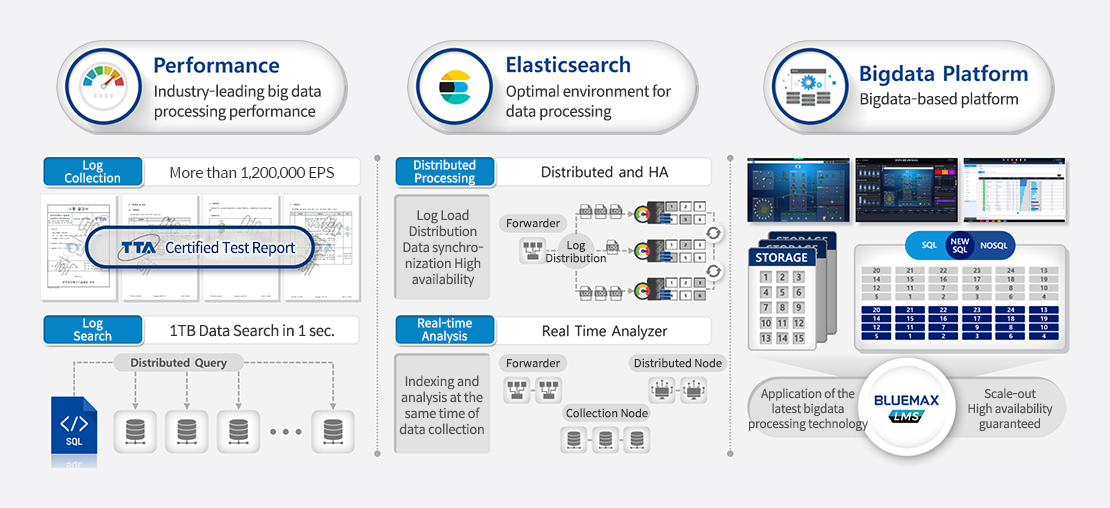 Supporting various types of integration

Providing scalability based on big data platform

Through the Built-On component structure, you can configure only the required area system according to your situation and roadmap. In addition, it can be easily expanded and integrated into various components as necessary in the future, such as security information & event management (SIEM), abnormal behavior detection of personal/confidential information (nPIS), and network situational awareness and analysis (nNSA) which is the next-generation function in 2021.
Main Functions
Expected Benefits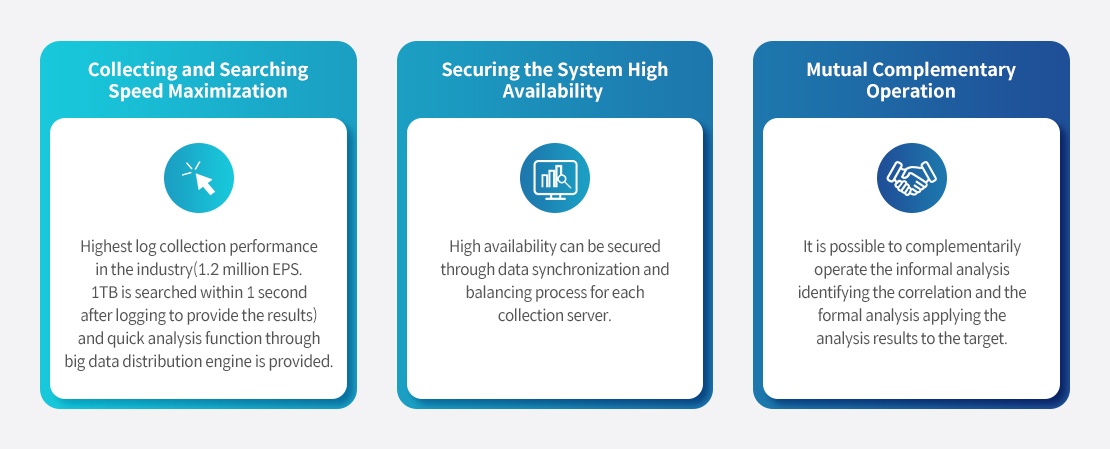 Product Configuration
Configuration of architecture for stable processing of Big Data
Below is the architecture, in which the latest Big Data processing technology, such as scale-out for integrated log management, load distribution and data synchronization is applied.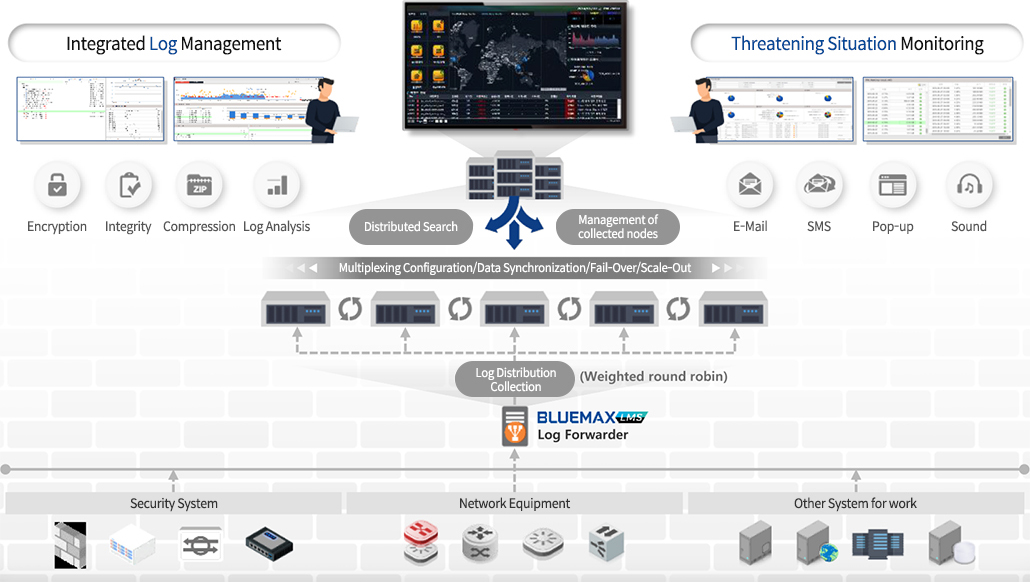 Product Composition
Sort
Composition
Description
Server
BLUEMAX LMS AC
Analytics Server
Distribution
BLUEMAX LMS DM
Distribution Manager
Collector
BLUEMAX LMS DC - 0150
Data Collector (1 GB/Day & 5 Devices)
BLUEMAX LMS DC - 1000
Data Collector (10 GB/Day)
BLUEMAX LMS DC - 0010
Data Collector (10 Devices)