Security Intelligence Platform
BLUEMAX

More Powerful! More Faster! More Secure!
SECUI MF2 series which SECUI is presenting is a global integrated network secure system that has technology cope with latest network security threat of flexible hardware and software architechture.
Data Loss Prevention
Prevention of spilling personal information and company classified information

providing Built-in and user defined keyword
search for the text and many attached file
Provide searching for encoded packet such as HTTPS

New Chapter of integrated network secure - SECUI MF2 Series!!
UTM that maintains high performance and use each security function
using platform that can resolute latest security issue such as IPv6 support and IPTV securit
able to expand and operate variety of security function
Implementation effect
cost cutting effect by implementing combining security product
high performance security that possess variety of performance line-up
Green IT-green security that decreases carbon dioxide quantity through reducing power consumption
effective one-point system control
Establish safety network

guarantee safety network through advanced prevention about security threat

Reduction of installation cost

guarantee safety network through advanced prevention about safety network establishment security threat

High performance solution operation

possess many performance line-up and provide large equipment performance and function Green IT Green security

Green IT Green security

reduction of carbon dioxide emission quantity through reducing power consumption by operating combining security solution

Efficient system control

provide intellectualization defense function easily about security control point
Features and Advantages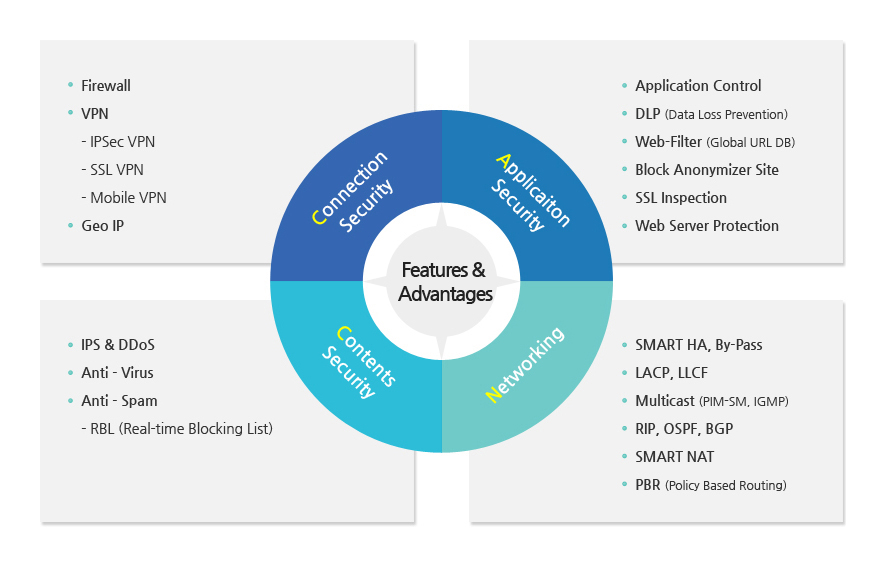 Main architecture
SECUI MF2 section dispersion treatment technology that realize multicore optimum technology
Balancer(Core Resource Flow)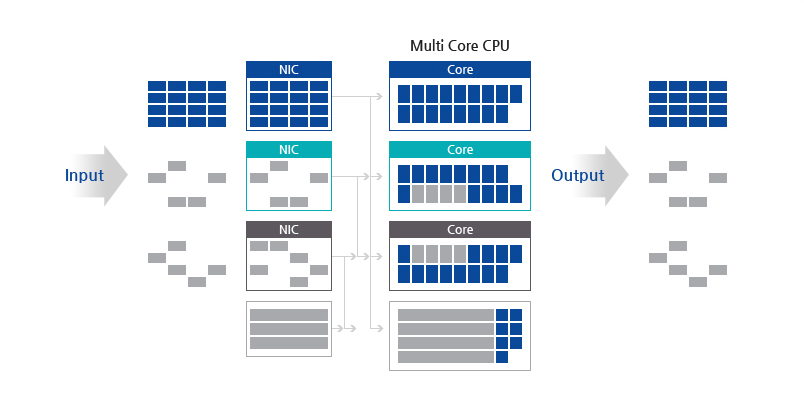 Line-up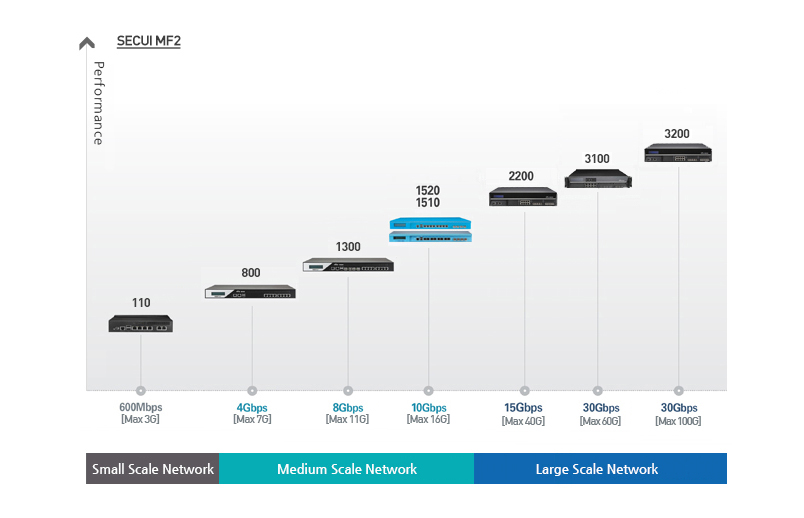 Certification status

CC certification

TTA certification

IPv6 READY

GS certification