AI for Cyber Security Platform
GOVERNANCEMAX
GAUSS methodology is a SECUI consulting methodology that systematically organized policy, process method, equipment that is needed for inspection, control, security of information system, that is standardized into six.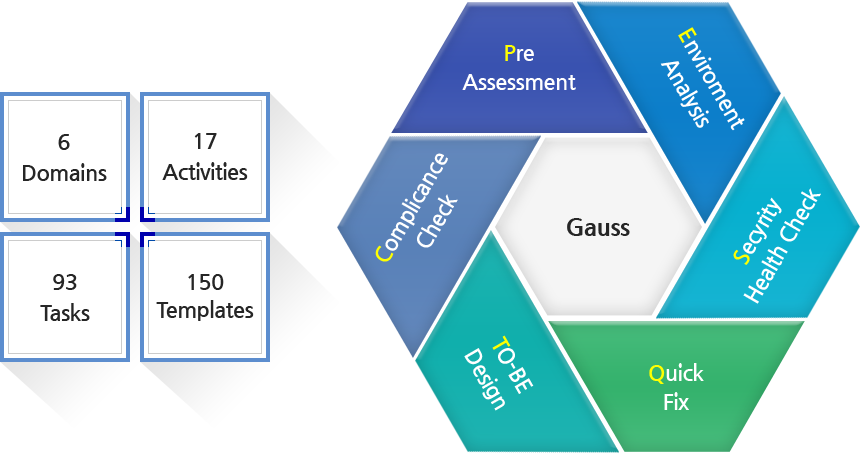 Gauss methodology is develop to fit just right for domestic environment through variety of experiences and standard. It guarantee successful project procedure through improvement of productivity and quality through follow-up management, quality review for each stage, optimization according to the customer needs and project characteristic.
Combined methodology based on site

Optimize performance based on the analysis of customer business characteristic
Increase customer capability by maximizing customer participation, systematic education and technology transfer
Analysis and diagnosis about information protection field and technology element
Use latest variety analysis and diagnosis technique
- Automatic equipment, simulation hacking
- Security test

Continuous improvement and progress

Improvement and using templet, checklist and follow standard process
Gain and manage variety of project experience and knowledge
Apply circulation model of each level, plan, progress, check-up, improve

Methodology that is verified internally & externally

Accommodate construction supervision standard and internal/external security
- COBIT, ISO27001
- KISA ISMS
- FSS security standard
Fulfill project successfully by applying it to many public institution and infrastructure
Apply systematic and consistent project management technique